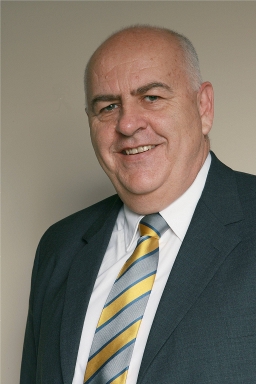 Consultation to Industry
Publications - Journals
Publications - Conferences
Download Journal Papers
Download CV
Professional Activities
Membership
Home

e-mail: eloff@cs.up.ac.za
telephone number: 012 420 6927/6634

Prof. Jan Eloff



Jan Eloff obtained a PhD (Computer Science) from the former Rand Afrikaans University (RAU) in Johannesburg, South Africa in 1985. He subsequently gained practical experience by working as a management consultant for Arthur Anderson and as an IT manager for Sasol. Currently he advises industry in the field of information security. He was appointed as a full professor in Computer Science from 1988 to September 2002 at the Rand Afrikaans University. In October 2002 he was appointed Head of the Department and full professor in Computer Science in the Department of Computer Science at the University of Pretoria (UP) (http://www.cs.up.ac.za). He also chaired UP.s School of Information Technology from 2005 to 2008. In 2008 he received the Leading Minds in Research Award from the University of Pretoria for his research contributions. He received an outstanding academic achievement award from the University of Pretoria for the period 2006 to 2011. He is currently appointed as the Research Director at SAP Meraka UTD focusing on creating new software platforms for emerging economies.

At the University of Pretoria he is currently appointed as an Extraordinary Professor in Computer Science, and he is one of the founders of the Information and Computer Security Architectures (ICSA) research laboratory, which is part of the Department of Computer Science. His research group also participates successfully in the Centre of Excellence of which Telkom is one of the main sponsors. In 2004 he launched a community service project in the UP Department of Computer Science aimed at transferring IT-knowledge to learners in rural and poor communities. From 2004 to 2006 he was the President of the South African Institute of Computer Scientists and Information Technologists (SAICSIT). He is a member of the Council for Natural Scientists of South Africa and a full member of the Computer Society of South Africa.

He has published extensively in a wide spectrum of accredited international subject journals. Many acclaimed international and national conferences were organised and conducted under his leadership. He delivered papers at leading information security conferences on an international level.

He is an evaluated researcher from The National Research Foundation (NRF), South Africa. He is a member of the Council for Natural Scientists of South Africa.

He is an annually invited guest professor at the International Institute of Management in Telecommunications, University of Fribourg, Switzerland.

He advises to industry on various information security projects.